The following erotic massage services are available to our visiting Guests!
Pampering Bubblebath
The ultimate relaxation: those who love water there's no better choice for relaxation, than a pleasantl bubbling bubblebath with a gorgeous girl, who will get you out of the stressfulldays with her seductive movements. Enjoy life and let's forget about the problems, next to a bottle of drink, surrounded with beautiful girls and erotic massage in Budapest.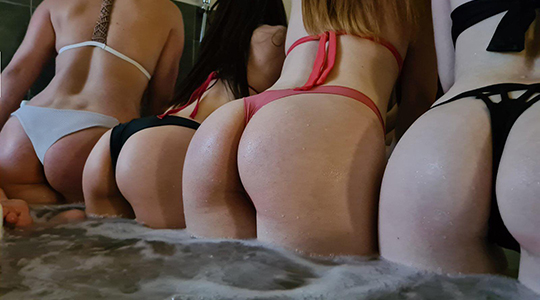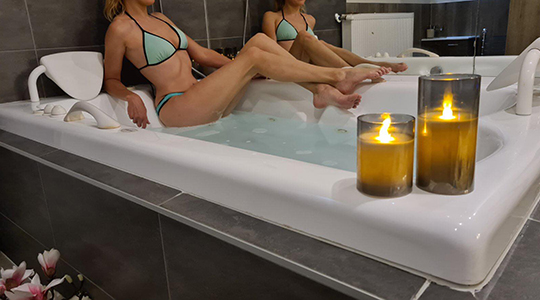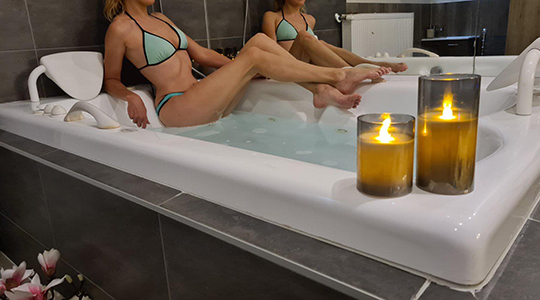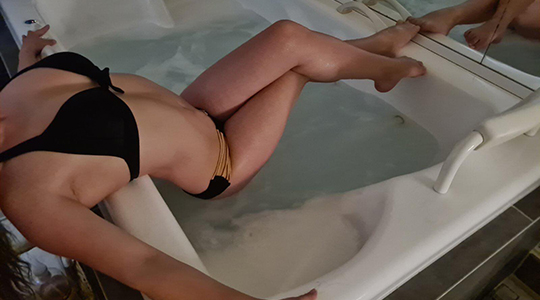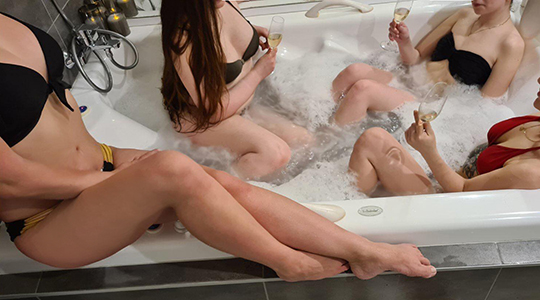 Lingam Massage is based on The Tantric and Taoist doctrines. This is truly an amazing journey of discovery. Meaning of Lingam is "column of light". Arrow your partner with love. Massage's important ingredient is the massage oil. The massage consists of three parts, the tuning to the massage, massage the body and lingam massages.
In this type of massage there is a physical contact with the body. The high degree of sensory experience, who choose this service. The massage of the whole body, which is composed of soft, smooth and stroking movements. The touch is positively impact the whole body.
Who desire for relaxe and pamper, we recommend our service of a pampering massage. Soft massage with fragrant and heated massage oil. Pampering your body and soul at high degree.
One of the most common and best known type of massage. This feature has as many levels, therefore it can treat various problems. We refresh your body with five basic steps, reduce stress and fatigue.
There is no doubt that the biggest benefit of foot massage is that we can cure many of our health problems. It is no exaggeration to say that experienced foot masseuses know the sole as well as others their palms, so they know exactly which points can be stimulated to work effectively against various physical and organic problems.
It is true that the pleasure offered by a massage is good for everyone. For regular athletes, however, it is vital that they receive proper treatment during the training sessions. Those who do exercises regularly are well aware that increased physical activity involves an increased pressure on the body and the soul. All these problems can be handled with the help of sport massage.
In our everyday life there are situations when only certain areas need massage treatments. Such cases can be when we turn to a masseur with a pain in a part of our body – for example with headache – but it is also conceivable that only some areas – for example our backs or feet – desire to be pampered by the treatment.
Every man's secret desire is to find two ladies at one time. With the four-handed massage dreams can be a literally tangible reality because during this treatment two masseurs are working on your body. In other words, if you want to have an experience that is fun and novelty at the same time, the four-handed massage is for you.
Imagine how you lie on the beach of a remote country and your body is surrounded by the aura of tranquility. The stress of everyday life is gone and you can finally give yourself the perfect harmony. The Maori massage offers you nothing but peace and its secret is the simple love and devotion we perform it with. Are you ready to dedicate yourself to the fantastic experiences?
We all have experienced that in our fast-moving world we rarely have time for ourselves. For those who are tired of the everyday rush, a pampering massage will be a real refreshing experience. With a high degree of body and soul pampering, we offer a service that can help everyone to relax from the daily treadwheel.
Healing effects of erotic massage
Most of us identify erotic massage with sexual activity. Undoubtedly, such massage techniques are perfectly capable of raising the patient's sexual desires and enjoying more the intimate intercourse. Erotic massage, however, is more than that: if you apply them especially on a regular basis, you can do a good job of managing certain diseases.
It is no secret that the ancient Greeks had treated the rheumatic pain with the beneficial massage. This lead to the evolution of the therapeutic massage that utilizes the millennium-old knowledge of the Western world in order to ease the pain in the patient's muscles and joints. These therapeutic movements, however, are able to deal with a large number of problems in the areas affected by massage.